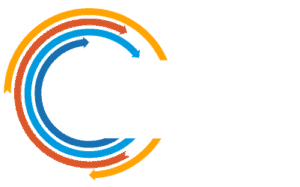 (971) 231-6691
Ben's Heating & Air Conditioning
415 S. McLoughlin Blvd.
Oregon City, OR 97045
Furnace Repair
Don't get left in the cold! Is your furnace acting up, blowing cold air, or making too much noise? Our experienced team of professionals is here to keep your home warm and cozy. We repair all makes and models, and we will never try to sell you a service that you don't need. Our technicians are honest and hard working, and we're always transparent and fair about the work we do.
Furnace Replacement
Sometimes a repair is not sufficient to fix your furnace. Sometimes a new furnace is the most cost-effective and energy-efficient way to go. We will always be honest with you about a possible furnace replacement. We value our time and your money––we don't want to perform repairs or service on an appliance that is in need of replacement.
If you do need a furnace replacement, we know how overwhelming it can be. Here are some of the frequently asked questions about furnaces that we get from some of our Portland, OR residents.
---
Furnace Maintenance
We highly recommend an annual service tune-up and cleaning for your furnace. Typically the optimum time of year to perform the maintenance is the fall, before you fire up your furnace for the cold weather. The purpose of the service tune-up is to keep your system running at top efficiency throughout the season, so you have heat whenever you need it. Our experienced technician will clean and check all the connections, controls, sensors, drains, motors, ducts, valves, and blowers, as well as your ignition assembly, thermostat(s), and smoke and carbon-monoxide detectors. Following your tune-up, our technician will instruct you on anything you could do yourself as maintenance between our service visits. One absolute action you can take is to change your furnace filter with the correct replacement every three months, or as needed. This goes a long way in extending the life of your furnace, as well as keeping your furnace repairs to a minimum and your indoor air quality high.
Air Conditioner Maintenance
For air conditioners, an annual service tune-up and cleaning is recommended, usually performed in the spring. Our professional technician will check and clean the connections, coils, blower components, lines, refrigerant, drain, fuses, and thermostat(s), as well as lubricate all working parts. Maintenance you can do yourself between service visits is to remove any yard debris or vegetation from the top and sides of your outdoor air conditioner unit, as well as to keep it covered with an air conditioner cover or tarp in the winter.
Heat Pump Maintenance
For heat pumps, an annual service tune-up and cleaning is recommended, usually performed in the fall, same as furnaces and boilers. Our professional technician will check and clean ducts, filters, blower, indoor coil, ducts, refrigerant, electric terminals, connections, motors, and belts, as well as lubricate all working parts. Be sure to change or clean the filter every three months or as needed. You can also clean the outdoor coils whenever they seem dirty, and keep yard debris and vegetation away from the unit.
Air-Filtration System Maintenance
For air-filtration systems, regular maintenance is something your can perform on your own. Maintenance on an air-filtration system usually just means changing or cleaning the filter every three to nine months. But you should check with the manufacturer's specific recommendations. Changing or cleaning your filter on a regular basis will ensure the best filtration for your home as well as extend the life of the system. If you need any assistance or would like to install an air-filtration system, feel free to talk with one of our professionals at Ben's Heating & Air Conditioning.