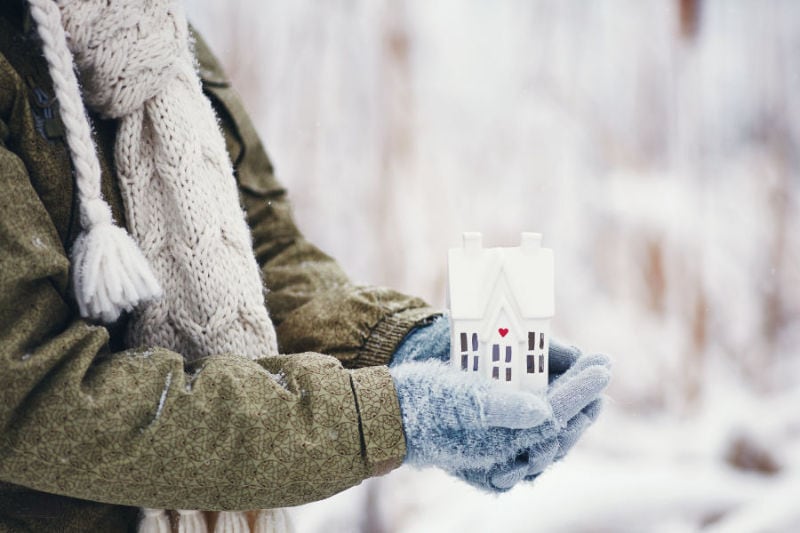 Are the winter months creating heat imbalances in the rooms of your Oregon City home? If so, installing a zone control system can help.
What Is a Zone Control System?
Zone controls are a series of dampers retrofitted in your ductwork, coupled with thermostats. They block or permit air from entering customized zones throughout your home. Zoning allows you to control different temperatures in different parts of your home.
Our team at Ben's Heating & Air Conditioning can install, replace, repair, or maintain your next zone control system. Call us today for a free consultation—we offer convenient financing to make it easy for you to create a healthy home.
How Does Zoning Improve My Home Comfort?
With a standard heating, ventilation, and air-conditioning (HVAC) setup, your thermostat provides a temperature reading for just one room in your home. That's a pretty limited sample. Other areas may add or subtract a few degrees, like spaces with large windows or basements.
Around 50 percent of your energy bill goes toward heating and cooling, according to the US Department of Energy (DOE). Zone controls empower homeowners to stop heating or cooling in rooms they aren't using, saving on utilities each month.
Zoning offers you an intelligent and effective way to enhance your home comfort experience.
How Big Is a Zone?
It's all up to you. The zone is as small or large as the owner wants it to be. It can be as small as one room or as big as a whole floor. One of our Ben's Heating & Air Conditioning specialists can also help you find the most efficient way to divide your home into zones.
How Do I Know if I Need a Zone Control System?
If you're wondering whether a zone control will make your home life more comfortable and convenient, the answer is almost always yes. However, they are especially helpful in these circumstances:
Any home with multiple floors.
Sprawling ranch-style homes with tons of square footage.
Indoor gyms, pools, or gardens.
Your home sits on a concrete slab.
Fully furnished rooms like the basement or attic.
Tall ceilings, wide-open spaces, or big windows.
How Can Zoning Save Me Money?
A zone control system cuts costs in three ways:
1. You'll use less energy. – By dividing up your home into zones, you'll only heat or cool the rooms you're using. When paired with a smart thermostat, you can set up an automated heating and cooling cycle that fits your needs. This can help you achieve even higher efficiency.
2. You'll cut your HVAC equipment a break. – It's no secret that furnaces, heat pumps, and air conditioners are hard workers. When you increase efficiency with zone control, the equipment doesn't have to work as hard. Coupled with proper maintenance, you can extend its lifespan.
3. You'll stop fiddling with the thermostat. – With multiple zones, you no longer need to keep tabs on which family members are guilty of constantly adjusting the thermostat. With separate zones, everyone is happy.
Request heating and cooling service today
Whether you need a new air conditioner installed or your pesky old furnace repaired—or want to learn more about zoning, our team at Ben's Heating & Air Conditioning is ready to help. Call our Oregon City, OR, office at 971-213-2810 or request-service-online today.