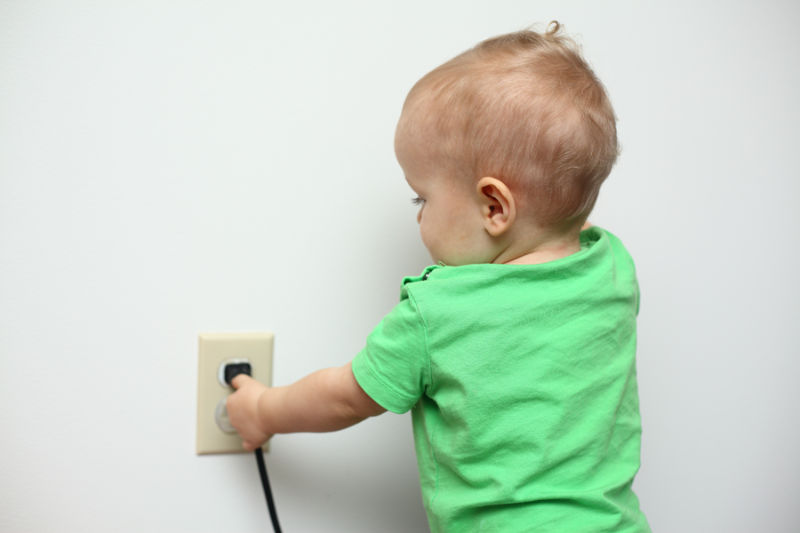 Your Oregon City home electrical system works hard to support your lifestyle. That's why occasional inspections are a must for preserving your home's value.
Preventative maintenance also allows your electrician to fix small imperfections in your electrical system before they turn into larger problems. This protects you from costly repairs and safety hazards.
During visits, your electrician can also identify ways for you to save money on your utility bill.
Residential, commercial, and industrial customers each account for roughly one-third of the nation's electricity use, according to the US Energy Information Administration.
Collaborate with Ben's Heating, AC & Electrical for all your electrical needs—you'll save money and reduce your carbon footprint. Together, we can keep Oregon beautiful.
What To Know About Electrical Inspections
During an electrical inspection, your electrician will ensure your home meets safety standards. They will check off every box on the National Electric Code (NEC). The NEC is a set of legal guidelines that licensed electricians must follow. These measures protect your home from fire hazards.
You should schedule an inspection once every five years. If your house was built 40 years ago or longer, you may want to have more frequent inspections. You should also have one anytime you move, have a major renovation, or purchase a new appliance.
When you request an estimate, an inspection, or electrical service, Ben's Heating, AC & Electrical specialists look at several guidelines.  Here are some of the areas we cover:
Circuit Interrupters
Your electric panel has a key mechanism that protects your home from electric fires—circuit interrupters. That's why it's crucial for your electrician to examine them. There are two types: AFCI's (arc-fault circuit-interrupters) and GFCI's (ground-fault circuit-interrupters). When these devices detect arcing (visible "zaps" or flashes), the electric circuit gets interrupted.
Smoke and Carbon Monoxide (CO) Detectors
Smoke and CO alarms are loud and annoying for good reason—to keep you safe. That's why your electrician will ensure they are operating correctly and placed in the right areas.
Panel Labeling and Configuration
The panel is the brain of your electric system. You want to ensure you have the proper setup, particularly if you've just moved. Your electrician will inspect for any issues or mislabeling, and prescribe a follow-up appointment if necessary.
Outlets and Light Switches
Are your outlets up to date and safe? You'll find out once your electrician looks them over. To meet safety standards, you may need to upgrade to a tamper-resistant (TR) outlet or GFCI. These improvements will make your Oregon home much safer, especially for young children.
High Wattage Appliances
The wiring behind your refrigerator or air conditioner rarely sees the light of day. That's why problems may go unnoticed. Your high-wattage appliances need attention from an electrician to ensure your home security and energy efficiency are up to snuff.
Shock Risks
Electrical shocks are a serious threat. Your electrician will check for frayed wiring, poor craftsmanship, or any other hazards that put you at risk.
What to Know About Electrical Tune-Ups
While electrical inspections protect you from future problems, tune-ups will remedy the electrical problems you're currently facing.
If your system has been damaged by a water leak or a blown fuse, schedule a tune-up. Your electrician can also fix problems like poorly installed/manufactured wiring and insufficient power. If you have any electrical problems, don't wait—schedule a tune-up immediately.
Call Ben's Heating, AC & Electrical for Quick and Reliable Electrical Service Today
Need an expert installation, tune-up, or inspection? Let a professional electrician assist you. Call our office at Ben's Heating, AC & Electrical in Oregon City, OR or request service online today.